在纽约寻找顶级 5 星级牙医?
欢迎来到阿瓦隆牙科
现代牙科和卓越的患者护理满足全家人的需求。 我们位于法拉盛,交通便利。 我们为所有年龄段的患者提供普通牙科、美容牙科和种植牙科服务。 我们友好的牙科团队欢迎您体验 Avalon 的不同之处并加入我们的牙科大家庭。 我们期待在我们的办公室看到您的笑容,所以不要等待,今天就预约吧!

高品质牙科护理
接受多种保险
透明定价
轻松在线预订
现代 3D 技术
免费 Netflix、咖啡和茶吧
友好的多语种团队
深夜和周末营业时间
紧急预约及更多
Gāo pǐnzhí yákē hùlǐ
jiēshòu duō zhǒng bǎoxiǎn
tòumíng dìngjià
qīngsōng zàixiàn yùdìng
xiàndài 3D jìshù
miǎnfèi Netflix, kāfēi hé chá bā
yǒuhǎo de duō yǔzhǒng tuánduì
shēnyè hé zhōumò yíngyè shíjiān
jǐnjí yùyuē jí gèng duō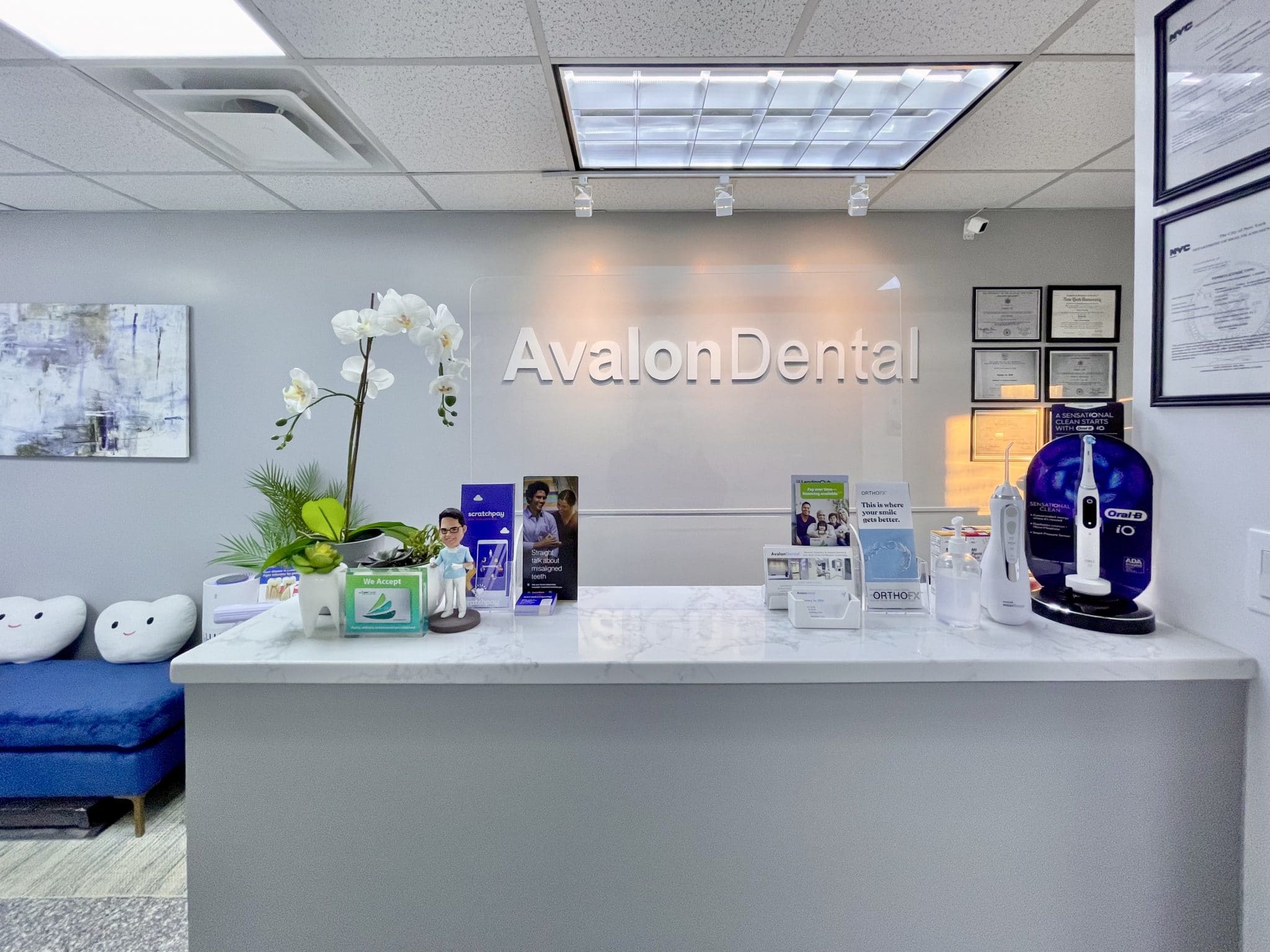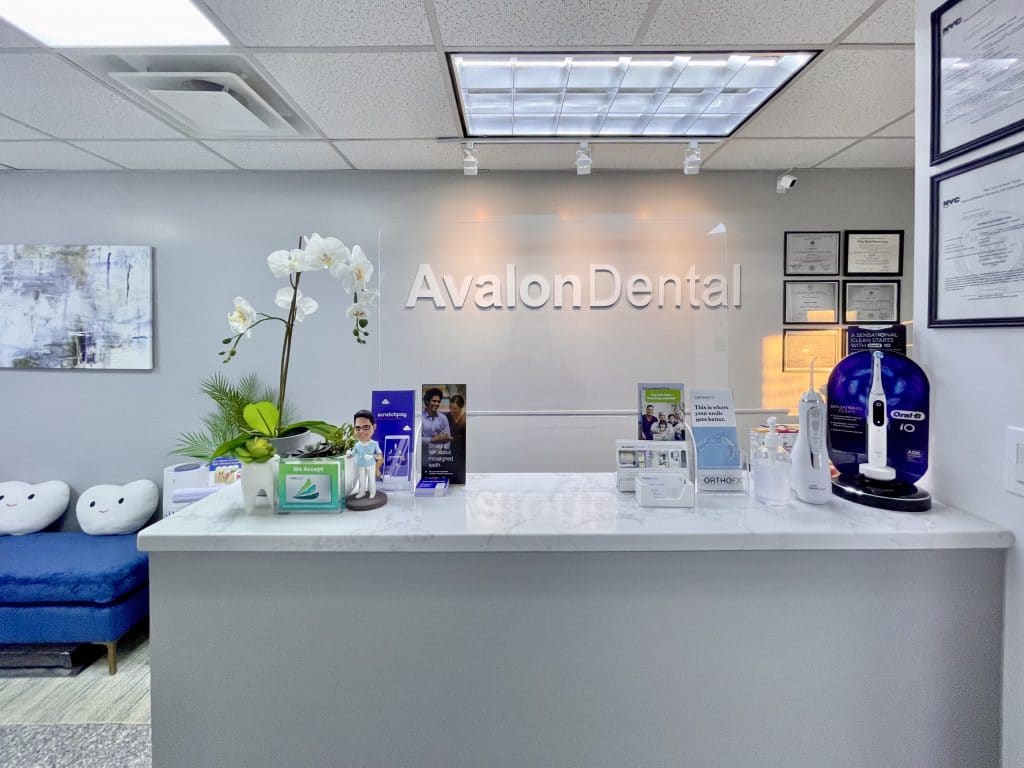 我们提供的牙科服务
牙齿清洁、检查和咨询
卫生维护
复合粘合和填充物
种植牙
根管
牙龈治疗
冠和桥
部分和假牙
切除术
口腔外科
瓷贴面
瓷冠
牙齿美白
隐适美®
微笑设计
化妆品粘合
种植牙
清除大括号
---
我们的牙科患者对 Avalon 牙科有什么看法?
Great dentist and very friendly. Highly recommend coming here.
Mustafa Assady
July 14, 2022.
The absolute best dental experience I've ever had. Great dentist, nice and helpful staff, I really couldn't ask for more. Would highly recommend it!
BITHIKA CHOWDHURY
June 21, 2022.
Dr. Ye is the best dentist! I am so glad that I found this place. Every time I go there, they make me feel so comfortable.
Dr. Ye has amazing skills and an experienced doctor. He makes the procedures smooth and fast. I really appreciate the doctor and all staffs there — they are very helpful and friendly. Also, they helped me save money when insurance company is not willing to help; very transparent about everything!! 👍🏻 Dr. Ye is very patient and thorough. He did a phenomenal job with my root canal and crown - pain free. I would highly recommend this office to everyone.
Michael Kemp
June 12, 2022.
Great dentist and staff members..i would recommend anyone too go you wont be disappointed..probably the best dentist i went ever..keep it up
The dental office is extremely nice, also has good management. They are very patient to answer my every questions and tell me how to protect my teeth. Highly recommend this place if you want nice teeth and the place is super clean too. Amazing service.
---
我们的牙科诊所位于纽约法拉盛。 想了解更多关于法拉盛的信息吗?
有很多可供选择的地方。 这里是该地区的简要历史。

---