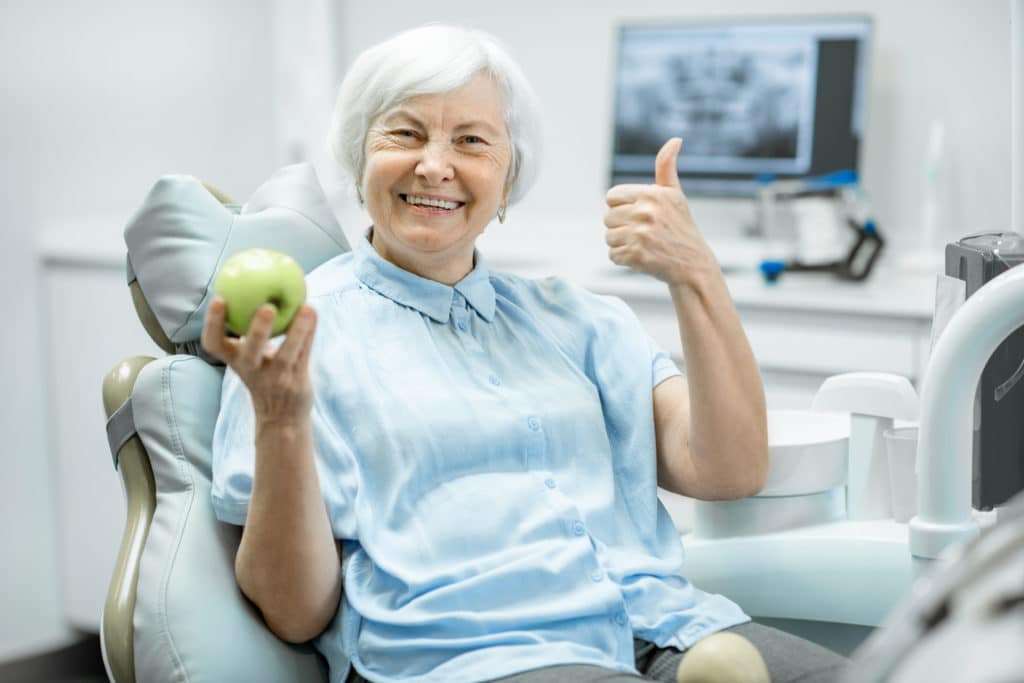 If you're tired of removing your dentures, it may be time to investigate permanent implant dentures. Unlike traditional dentures, implant dentures are long-lasting and can help prevent jawline erosion. Not only are dental implants a lifelong investment toward your teeth, but they behave almost exactly like your natural teeth. If you're looking at getting permanent implant dentures, there are a few things to remember before going through the procedure. First, let's look at dental implants and what makes them different from traditional dentures.
What Are Dental Implants?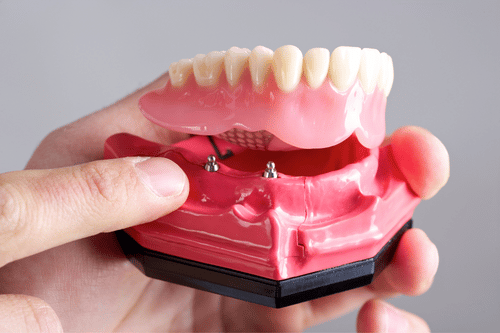 Dental implants are permanent pieces of dental hardware secured into your jawbone. These implants are like screw fittings, supporting permanent replacement teeth and veneers. These implants can connect a set of permanent dentures to your natural gumline. This is usually done with four anchor points on the upper jaw, or two points on the lower. The procedure to get dental implants requires a several-stage surgery plan.
First, your dentist will assess whether you are a good candidate for dental implants. Next, they will evaluate if your jaw is strong enough for the implants and determine if you need bone grafts to secure your teeth. Once these steps are established, your dentist will remove any teeth in the way of your permanent dentures.
Dental bridges can sometimes be secured to existing false teeth or single implants. This allow you to keep some of your teeth. Regardless of what kind of dental implant you are getting, there is significant healing time between procedures. This long healing process ensure your bone grows back correctly. While your jaw is healing, your dentist will fashion dentures for your mouth that act just like your regular teeth.
How Are Dental Implants Dentures Different from Traditional Dentures?
Dental implant dentures are permanent and secure to your jaw. You do not remove your dentures before eating or bed and do not require glue or other adhesives to keep your dentures in place. Implant dentures also can help you retain bone shape along your jawline. However, dental implants do take longer to install than dentures and will require the removal of almost all, if not all, of your existing teeth to make room.
In addition, dental implants require a longer healing time and pose some dental challenges while you wait for your permanent dentures. However, your dental team will work with you to ensure you have a smooth healing process while your dental implants heal. Overall, dental implant dentures are more expensive and do require invasive surgery to install. However, they are more secure, reliable, and function almost identically to your original teeth.
If you are looking to learn more about dental implant dentures or are looking to set up an appointment with a new dental office, give us a call. Here at Avalon Dental, we offer expert dental care at an affordable price. Our office is custom fitted for comfort, and we are here to answer all of your dental questions. So call our office today at (347) 472-0318 to find out more about implant denture options or you can make an appointment online.