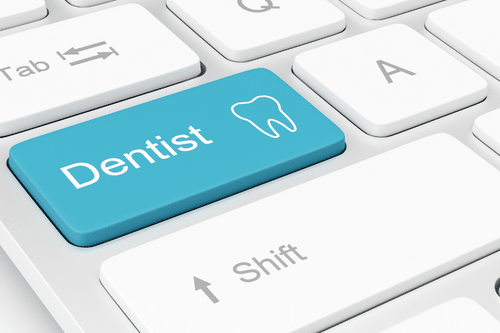 Choosing a dentist can be difficult. Not only do you have to find a dental office that takes your insurance, but you also need to find a dentist who will work with you to prioritize your dental health. Unfortunately, everyone has a story about a bad dentist, making it much harder to find a good dentist in your area. Let's go over what you should look for in a good dentist and how you can narrow down your choices in Queens, NY. 
Ask for Dentist Recommendations
Before hunting for a new dentist, ask people you know for their recommendations. Remember, dental recommendations come in two forms: positive and negative. You should follow their advice if your friend tells you to avoid a dental office due to a bad experience.
Similarly, if your friends or family members rave about a dental team, you should consider their suggestions. While online reviews are a way to find dentists, hearing from people you trust about dental teams they like can help direct you toward a good fit for your dental needs.
Look at the Dentist's Credentials
The ADA has a list of accredited dentists to help narrow your choices. Be sure that your dentist is accredited and has all the necessary credentials. For example, if you're looking for a dental specialist or a pediatric dentist, ensure they have all the training to care for your oral health.
An excellent dental office should have credential information available for their entire office, allowing you to determine if their office is a good fit for you. Stay away from dental offices that refuse to show accreditation or claim to practice one form of dental care but have no experience to back up their claims.
Understand Dental Insurance Coverage and Costs
Check your dental insurance to ensure they work with your dentist of choice. If you have questions about your coverage or potential visit costs, a good dental office will help walk you through your options and provide affordable care alternatives.
Some insurance plans only cover preventative and routine care, while others cover more treatments. Having a good grasp on your dental insurance plan can reduce overall frustrations and make finding an affordable, quality dentist near you easier.
Visit the Dentist's Office
Once you have a good idea of which dentists you'd like to see, pay a visit to their office. You don't have to have an appointment to check out most dental offices and get a feel for their practice. Be sure to ask questions about the length of appointments and services available and get a feel for the team working there. After all, your comfort should be your priority when choosing any dentist, so trust your gut and take your time choosing a dentist.
If you are looking for an excellent, accredited dentist in Queens, NY, check out Avalon Dental. Our dental professional team works diligently to ensure you're comfortable and cared for at our office. To find out more, or schedule an appointment, call us at (347) 472-0318.
Source(s):